Home / Window Sticker Tool
Use our Window Sticker Tool to get the Monroney Sticker of any recent vehicle. No more guessing which trim, packages or options a car has. The sticker is 100% accurate, just like for a brand new car.
Enter the VIN and your Email address and we'll send you the window sticker PDF file: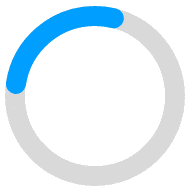 By clicking the "Get my Sticker" button you agree that WithClutch, or WithClutch's authorized representatives, may call and/or send text messages (including by using equipment to automatically dial telephone numbers) for marketing/sales purposes, or for any other servicing or informational purpose related to your vehicle. You do not have to consent to receiving calls or texts from WithClutch.
Get Window Sticker Tool and more with our Chrome Plug-in
We are creating a Chrome browser plug-in that lets you see the Window Sticker of other cars while you are browsing dealer websites, Cargurus, Cars.com or AutoTrader. Submit your email address below if you want to join the waiting list:
Window Sticker Tool for your Business
Are you a new / used car dealership or auto-lender? We can offer the ability to get these Monroney Labels for select makes (e.g. Audi / Volkswagen, Ford) in bulk. For other makes, we recommend reaching out to Chrome Data.
​
Unfortunately, dealerships and other companies have abused our free window sticker tools in the past, so please get in touch if you'd like bulk-access. You can reach us at refi@withclutch.com if you'd like access to stickers for your business and we'll happily put you in touch with the best data provider. For Audi / Volkswagen or Ford, just use the self-serve sign up below.
Through our self-serve sign up, you deposit an initial $5 activation fee, which we will convert into window sticker credits. Once activated, you will receive an email from us with instructions on how to provide us the VINs for which you'd like to obtain stickers. Our users usually choose between a programmatic API access or a CSV upload. Contact us in case you want our help with a customer integration of the window stickers into your workflows or existing software.
Where do I find my vehicle's VIN?
---
The Vehicle's VIN (or Vehicle Identification Number) is normally located in two places on the car: ​ (1) On the Driver's Side Door Jamb: Here's there's typically a silver label which includes the date of manufacturer as well as a riveted placard that tells the vehicle VIN number. (2) On the forward most driver's side corner of the dashboard: If you approach the vehicle from the drivers side-front of the car and peer through the windshield at the lower most corner of the dashboard, the VIN is normally affixed here as well. ​ You can also typically find the VIN on your registration documents, insurance cards, and most vehicle service invoices.
---
What's the Difference between VIN Decoders and Monroney Label Window Stickers?
---
Many online sites claim to be comprehensive "VIN decoders" but these decoders rarely give a complete build sheet for the vehicle. In most cases the Vehicle VIN contains only basic information required by the government for the VIN. In the case of many Toyota and Nissan vehicles, the VIN doesn't even denote the appropriate vehicle trim (e.g. the VIN will denote "Toyota Prius" but won't denote whether the vehicle is a "Toyota Prius I" or "Toyota Prius IV"). ​ Most used cars won't have retained the original paper copy of the Monroney Sticker, and so in the past dealers relied primarily on VIN decoders to get a basic sense of what was on the car. Beyond that, knowing the exact packages, features and options required visually inspecting the car to confirm various aspects.
---
Key Information from the Audi Vin Decoder
---
The Audi Sticker tool includes both options and price information. On the very left hand side you can view ​ - The available standard equipment and features - All safety and warranty information - Technical specifications for a number of vehicle attributes ​ The middle column normally includes optional equipment on the vehicle ​ - Price level for the vehicle without options - Additional manufacturer options and their corresponding prices - Total vehicle price including all options and destination charges ​ The Far Right Box section contains ​ - EPA fuel economy ratings - Government safety ratings (normally from NHTSA) - The location the vehicle was originally delivered to - A QR code which normally redirects you to the OEM website ​ This particular vehicle – a 2014 Audi S5 had an original base retail price of $53,400 then added another $11,940 in options and delivery fees to come to a total MSRP of $65,340 when new.
---
What the Window Sticker/VIN decoder won't tell you?
---
The window sticker describes the car most accurately "when new". So if the car has had either dealer-installed, or owner installed customizations its not likely to show those new features – nor will it show any replacement parts. ​ Similarly, the sticker won't reflect anything about current condition, or the presence of any accidents. For doing more research there, I recommend reviewing Carfax, Autocheck, and having a professional inspection performed. ​ And finally – while the Sticker may show this Audi had an original MSRP of $65,340 when news, its likely the vehicle sold for slightly less (negotiation and discounting). Its current value will be significantly less due to the additional miles and depreciation.
---
Supported Makes and Models for the Window Sticker Tool
---
Audi, Chrysler, Dodge, Fiat, Hyundai, Infiniti, Jeep, Kia, Lexus, Porsche, Maserati, Mitsubishi, Nissan, Ram, Scion, Subaru, Toyota and Volkswagen.
---
---
Please note: Due to abuse in the past, we require your cell phone number so we can avoid being scraped/abused in bulk. These services are paid for and we'd prefer to limit total use so legitimate users like you can take advantage of the window decal. We also cannot provide Monroney Labels for all Model years. For most manufacturers, we can reproduce window stickers for cars which are 2013 Model Year and newer.
​
Most people who use our window sticker tool are either in the market to buy a car, sell a car or file an insurance claim. In all those cases, our users are trying to better understand the trim, packages and options of the respective vehicles.
Should you be in the market to refinance your vehicle, make sure you take a look at your window sticker, too. Your loan terms will improve if your car is more valuable (e.g. because of a higher trim, packages or options) than the lender assumes.
​
We performed a thorough reviews on the best auto loan refinancing companies and found that only WithClutch offers a fully digital experience, without unreasonable fees and while guaranteeing lowe rates.