Get a real value for your car. Fill out the form and we gather the services of Carvana, Shift and Vroom. Now you can receive true vehicle valuations in a few clicks: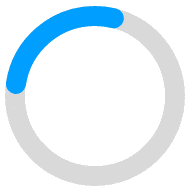 Learn more about all the benefits of an online vehicle valuation
On this page we'll give you an easy tool to compare offers and track your vehicle value across these online car sales services, teach you how to compare criteria other than "values" across each of these services, give you a "how-to" guide for each step of selling your car and outline that selling a car yourself might yield more value.
Reviews for Selling to Carvana, Shift, or Vroom
​
​
We won't write our own experiences (we are highly biased) but there are lots of online reviews of the Carvana experience, as well as the Vroom and shift experiences. Unfortunately the reviews for these business tend to be highly skewed towards buying a car rather than selling so we offer a few select reviews on each service that you can find below:

Review Comparison Carvana / Shift / Vroom

Carvana Reviews:
​
Shift Reviews:
​
Vroom Reviews: