Get a real value for your car. Fill out the form and we gather the services of Carvana, Shift and Vroom. Now you can receive true vehicle valuations in a few clicks: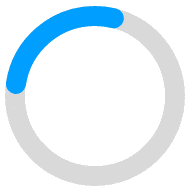 Learn more about all the benefits of an online vehicle valuation
On this page we'll give you an easy tool to compare offers and track your vehicle value across these online car sales services, teach you how to compare criteria other than "values" across each of these services, give you a "how-to" guide for each step of selling your car and outline that selling a car yourself might yield more value.
Why do Carvana, Shift and Vroom offer better vehicle values?
---
While these retailers are known for their used car sales and the amazing car buying experiences they provide, car buying is an equally large part of their business. The online retailers figured out that selling an old car can be a complete pain. Trying to sell it yourself is riddled with craigslist spam calls, endless haggling, no show test-drive appointments, and often lowball offers from dealerships pretending to be consumers. If you instead opt to do a trade in at a dealership, you're left wondering whether you've maximized the value of your vehicle. For many consumers, getting rid of their old car was their lease favorite part of the car buying process. ​ Luckily selling your car online is now a real possibility with these online car dealers- and therefore so is getting a real value. With innovative "cash offers" from Carvana, Shift, and Vroom you've now got an easy means to get a firm offer on almost all used vehicles without leaving your doorstep (you won't even need to visit the famous Carvana vending machine). Furthermore, these vendors will pick up your old car from your doorstep, and provide you the most hassle-free means to turn your used car into cash. In this article we'll: - Give you an easy tool to compare offers and track your vehicle vehicle across these online car sales services
- Compare criteria other than "values" across each of these services
- Give a "how-to" guide for each step of selling your car (in case you want to sell) to describe how it works
- Outline when selling a car yourself might yield more value *** Full disclosure, the WithClutch founders previously worked at Carvana and absolutely love the service. We'll try to be as objective as possible in comparing values. Since we receive no compensation for these values or referrals, we hope you find them objective as well ***
---
Getting and tracking the value of your car?
---
To receive a true "value" to your vehicle, simply enter the VIN, Trim and Odometer of your vehicle in the fields above. If you're unsure of those fields, you can use our handy window sticker tool to find those exact options and features on your car. ​ It's important to note these are "REAL" values. Each of these services (if the car is accurately described) will actually pay you for your car for the value stated. That's the biggest difference between these values and the Edmunds, NADA, or KBB values that are often "toothless" references. For example, if you went the Carvana website (and made the same assumptions) you should get this value.
---
What drives the trade-in value of the car?
---
There's a lot of factors that drive the vehicle value (beyond the vehicle itself) and we've made some assumptions in the quoted figures above in order to give you comparable values. Here's a few factors that might impact the value, and some of the assumptions we've made: ​ 1. Vehicle Odometer: the more a car is driven, the more likely it is to have wear & tear that requires repair. Higher odometer values generally drive down value. A rough rule of thumbs is 4% depreciation for every 10,000 mile difference from "average".
2. Packages and Options: while the year, make, and model describe a "general car", the options and packages added to the vehicle when new can make a difference in valuation. In general these options/packages depreciate far faster than the underlying vehicle itself, so it won't make as large of an impact as you might expect. We've assumed in the values above that all cars have very few options.
3. Vehicle Condition: a good condition, well maintained vehicle is obviously worth more than a poorly maintained one. If your car is under warranty (or even a limited warranty), the immediate mechanical condition can be remedied for free before getting your Carvana offer (or Shift or Vroom offer), so we recommend doing so. We've assumed for the quotes above that the car is "average condition" with no major cosmetic or mechanical defects (rust, dents, scrapes).
4. Vehicle History: although a car can look great, often there are previous repairs lurking beneath. For cars which have accident history, the value is often reduced. For older, higher mileage vehicles, accidents tend to matter less. Nonetheless, if there is a reported accident on Carfax or Autocheck then expect reduced estimates.
5. Local market: Truck prices in Atlanta are very different than in New York City. Furthermore, the local market also impacts the vehicle condition many times. A car kept in Boston is more likely to have rust and corrosion than a car kept in dry Palm Springs.
---
How do vales from Carvana, Shift and Vroom compare?
---
We've compared vehicle values (cash offers) from Carvana/Vroom/Shift as shown below (all for the 94019 zip code). A few notes on this value comparison: ​ 1. Offers often change depending on market conditions, so this is a "snapshot" in time rather than definitive guidance for who is best at any one moment.
2. To get a real-time update, use the tool above to compare current offers for your car.
3. Values change based on geographic location (and so does service coverage). ​ Basic steps for turning these "values" into cash from Carvana, Shift or Vroom: ​ The basic steps for turning this "value" into a real "cash offer" are pretty simple. Simply visit Carvana.com, Vroom.com, and Shift.com and submit the complete vehicle details there. Please be prepared with the vehicle's information: ​ 1. Have the Vehicle VIN ready (you can also lookup the VIN with the license plate)Hav
2. If you own the vehicle without a loan, please locate the vehicle title and registration
3. If you have a lien (have a loan) then please be sure to locate the "10 day payoff" statement for the car. You can see more instructions on our article here. You should be able to get this statement in 1 business day or less.
4. Be prepared to present your drivers license and ensure that the vehicle is registered and titled in your name
5. Schedule your appointment and the whole process is that easy! These vendors come to your door with a check as soon as the next day! ​ This option is far more convenient than visiting any dealership or "appraisal" area. And with the COVID pandemic creating restricted dealership hours, social distancing requirements these online options are especially conveniently.
---
When should you sell your car yourself?
---
There are cases when the additional hassle of selling the car yourself are worth it. Candidly, I would not recommend this alternative unless: ​ 1. Your vehicle is less than $5,000
2. You have a highly demanded vehicle less than $15,000. Japanese cars (e.g. Toyota Camry), and small SUV's (e.g. Honda CR-V) generally fall into this category. For older luxury cars or american sedans these are very hard to sell independently.
3. You have a collector or rare car. In this case we recommend selling through Bring-A-Trailer and using our photography app.
---
---
Reviews for Selling to Carvana, Shift, or Vroom
​
​
We won't write our own experiences (we are highly biased) but there are lots of online reviews of the Carvana experience, as well as the Vroom and shift experiences. Unfortunately the reviews for these business tend to be highly skewed towards buying a car rather than selling so we offer a few select reviews on each service that you can find below:

Review Comparison Carvana / Shift / Vroom

Carvana Reviews:
​
Shift Reviews:
​
Vroom Reviews: