Home / Vehicle History Report
Free Vehicle History Reports - CarFax & AutoCheck
We believe information should be free and therefore provide Carfax reports for free. Enter the VIN and your Phone number and we'll send you a SMS with a link to the Carfax and AutoCheck PDF files: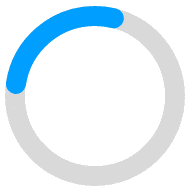 By clicking the "Get" button you agree that WithClutch, or WithClutch's authorized representatives, may call and/or send text messages (including by using equipment to automatically dial telephone numbers) for marketing/sales purposes, or for any other servicing or informational purpose related to your vehicle. You do not have to consent to receiving calls or texts from WithClutch.
Accidents:
Salvage Title:
# of Owners:
Former Rental:
Total Loss Events:
Structural Damage:
Airbag Deployed:
Odometer Issue:
Damage Reported:
Theft History:
Recalls:
We are creating a Chrome browser plug-in that lets you see the Carfax and AutoCheck history reports of other cars while you are browsing dealer websites, Cargurus, Cars.com or AutoTrader. Submit your email address below if you want to join the waiting list:
​
How Do I Get A Carfax For Free?
​
Use our vehicle history report tool above and you can get a Carfax and AutoCheck report for free. We believe information should be free and these two reports will help you in your vehicle purchase and sale.
​
​
Background on Carfax
​
Carfax was founded by Ewin Barnett III and Robert Daniel Clark in Columbia, Missouri in 1984. Today, Carfax is headquartered in Centreville, Virginia (United States) and has become a household name for vehicle history reports.
The early Carfax reports were developed to catch odometer fraud on used cars. A database of 10,000 records and documents sent over fax were the first version of what we know as Carfax today. By end of 1993, Carfax extended its service to cover title information from nearly all 50 U.S. states.
It's hard to imagine today but the website Carfax.com went live in 1996, i.e. 12 years after the first Carfax report was created. Via the website, Carfax now offered vehicle history reports direct to consumers. Soon after in 1999, R.L. Polk & Company acquired Carfax and kept it until IHS acquired Polk in 2013.
Today, the Carfax brand stretches beyond vehicle history reports: Carfax offers myCARFAX and CARFAX Used Car Listings. The Carfax brand is incredibly strong and has become a generic brand for vehicle history reports. AutoCheck, the competing history report from Experian, provides almost identical information to consumers but has no where near the same brand recognition.
​
​
How can I get a free Carfax report without paying?
​
Use our vehicle history report tool for Carfax and Autocheck to obtain a report without paying. Carfax offers access to its vehicle history reports via two different channels:
​
consumers can purchase 3 reports for $49 and obtain the report via VIN (vehicle identification number) or license plate

dealers can purchase a monthly subscription for approx. $1,200 and access unlimited reports by VIN
If you're looking for a Carfax, chances are you're buying or selling a car. If you're buying a car from the dealership, ask the dealer to provide you with a copy of the report before you even testdrive the car. Since Carfax is such a strong consumer brand, used car dealers usually signed up for the subscription service and can provide you reports for all their vehicles.
​
If you're in the process of buying a car from a private seller, we encourage you to obtain a Carfax yourself. Check the vehicle photos from the listing for the license plate or simply ask the seller for the VIN number The peer-to-peer market for used cars tends to be shady. You can't trust a seller on Craigslist, Facebook Marketplace or OfferUp. Even listing pages such as AutoTrader.com, Cars.com, Cargurus.com or Carfax Used Car Listings are littered with used vehicle scammers.
​
Should you be in the process of selling your car, we highly recommend to proactively share your vehicle history report. Being proactive and transparent increases your chances to sell a car quickly and for a good value.
​
How Accurate Are Vehicle History Reports?
​
Vehicle history reports are not accurate. They usually serve as a good guidance when buying or selling a used car. However, you always need to do your own due diligence and involve your mechanic to be 100% sure you're buying a good car.
A Carfax report shows a number of details about a vehicle's history:
​
Title history and brand

Owner history

Recall (history)

Service history

Use history

Geographical history

Accident history

​Factory warranty
​
In the following we'll walk through all the elements of the Carfax report through the following example Carfax report:
Title history and brand
​
The unique identifier of a vehicle is the VIN (vehicle identification number). At the top left of the report, you can see the vehicle VIN: 1HGCM567X5A034579. Every vehicle has its own VIN and there is no two vehicles with the same VIN. When you obtain insurance, even your insurance company will ask you for your VIN and vehicle history information.
​
From the VIN, you can decode the vehicle's model year, make, model and for some brands the trim. In this case, the report is for a 2005 Honda Accord EX. Our window sticker tool allows you to do a VIN lookup of the original window sticker, which will tell you the exact vehicle specs.
​
This Honda was first titled on 10/28/2004 in Cincinnati, OH. Since then, the vehicle had a somewhat rough life: today, the vehicle has a branded title marked as Junk + Not Actual Mileage + Rebuilt + Structural Damage + Salvage title. Title brands have a huge impact on the vehicle's value and safety. Other title brands include but are not limited to: total loss, flood damage, lemon law, insurance purchase.
​
Owner history
​
Since this Honda Accord was first registered in 2005, we're not surprised to see multiple owners reported to the history report. In this case, the vehicle had 4 previous owners. If you buy a used vehicle, you prefer the number of owners to be low. Less owners usually suggest that the vehicle has been taken care and maintained better. Obviously, this is just a heuristic.
​
The other important metric under owner history are the odometer readings. As mentioned above, this vehicle has the title brand 'Not Actual Mileage' also known as 'True Mileage Unknown' (TMU). The main driver of a vehicle's value is the odometer mileage. Therefore, always check that the odometer on the Carfax reports constantly increases and doesn't ever go down over time.
​
​
Recall (history)
​
We created a recall tool to enable you to check your vehicle's recalls in realtime. Carfax reports some of these recalls on the history report as well. On 06/09/2015, Carfax reports a Manufacturer Safety-related recall: NHTSA #15V-320, Recall #JQ9 ACCORD DRIVER AIRBAG, status: Remedy Available. Recalls are usually nothing to be afraid of. As a vehicle owner, just keep your eyes open and take your vehicle into a service center to have the dealer take care of the open recalls free of charge.
​
​
Service history
​
Talking about service center, Carfax also reports on some vehicle service and maintenance history. In this example, the reported service history includes items such as a 'Battery replaced', 'Oil and filter changed', 'Serpentine belt replaced' etc. You cannot assume, however, that the service history reported is complete. In fact, you should assume that a lot of services are not reported to Carfax.
​
The service history is one of multiple dimensions on which Carfax really disappoints. For Carfax to capture the complete service history of a vehicle, Carfax would need to partner with every single repair shop in the country. This is a big ask and we don't believe Carfax will ever get to that level of coverage.
​
Use history
​
The use history of a vehicle is an interesting dimension to look at. Use history could be personal, rental, fleet, lease, taxi and a few other options. If you are in the market to buy a used vehicle, you want your vehicle to preferably have 'personal' or 'lease' as a use history. These uses suggest that the vehicle was privately owned and well maintained.
​
If the use history provides rental, fleet or taxi for example, the vehicle was used as a prior rental, fleet vehicle or taxi. These vehicles usually demand a discount because they either have less options than a personal or leased vehicle and/or the vehicle has likely been less well maintained.
​
​
Geographical history
​
The Carfax report will tell you where the vehicle has been titled and registered with the DMV in the past. This Honda Accord went from Cincinnati, OH to Louisville, KY to Fort Wayne, IN. The vehicle doesn't care where its being driven. However, there are two reasons why the geographical history does matter:

the vehicle may have an out-of-state title

if the vehicle has been driven in the north east of the U.S. for an extended period of time, chance are that the underbody will have suffered from some surface rust

Both of these items are not necessarily a deal-breaker for a used vehicle. However, when car buying you should verify that you have all the documents (including for example a emissions certificate / smog check) so you can register the vehicle in your state.



Accident history

Last but not least, the Carfax will report (some) accidents. Consumers are paranoid about vehicles with accident history. Cars that have been in accidents are less desirable and therefore worth less. The challenge with accident history is that no report in the world ever reports on the severity of the accident of the motor vehicle. Moreover, not all accidents are reported to Carfax!
​
​
Factory warranty
​
On the left side of the Carfax report, you can see the tab 'Warranty check'. Carfax reports on the vehicle's factory warranty status. Usually, vehicles come with a drivetrain warranty and a bumper-to-bumper warranty. The lifetime and mileage limit of the bumper-to-bumper warranty is shorter than the drivetrain warranty.
​
Is A Carfax Report Worth It?
​
The answer is short and sweet: yes, a Carfax report is absolutely worth it. The report contains information about a vehicle's title owner, recall, service, use and accident history. All these things influence a vehicle's value. Normally, you can't obtain a free Carfax vehicle history report. Accessibility is limited to paid users only. However, we believe that information should be free and therefore provide limited access to the Carfax report by VIN.
​
​
Most people who use our vehicle history report tool are either in the market to buy a car, sell a car or file an insurance claim. Should you be in the market to refinance your vehicle, make sure you take a look at your history report, too. Your loan terms will improve if your car is more valuable (e.g. clean history) than the lender assumes.
We performed a thorough reviews on the best auto loan refinancing companies and found that only WithClutch offers a fully digital experience, without unreasonable fees and while guaranteeing lowe rates.